GE77 Antique Car w. Loving Wishes @ Brian Paterson
$3.38
Antique Car
"With Loving Wishes"
Little Treasures in the Antiques Collection
@ Brion Paterson 1997 Paintbox Publishing Ltd
Dimensions: being folded approx. 120 x 90 mm.
91 in stock
Related Products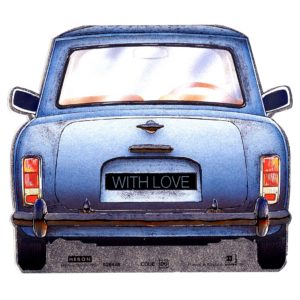 6488 Mini – by Heron Dufex
With Love on Father's Day: DIECUT Card incl. Envelope in Plastic
Heron – Dufex Foil Engraved Greeting Card
Folded Dimensions; approx. 200 x 150 mm.
$

6.78
Add to cart